Jamaica Developers Community
We at Jamaican Developers Community, JaD for short, aim to bridge the gap between people and companies in the tech industry with each other and the public at large, especially in Jamaica. It aims to provide a central hub for news, events, job opportunities, organizations, exciting projects, and websites (especially Jamaican projects and websites).
Oshane Bailey
Community Manager
Co-Founder of Osoobe, Caribbean Tech Connect and Jamaica Developers Community

Oshane is an experienced developer with a demonstrated history of working in the computer software industry. He is skilled in Python, JavaScript, PHP and Docker. He is an avid contributor to Open Source Software and has participated in Google Summer of Code (2017) and Open Source Initiative (2018) as a student and mentor.
Nicholas Kee
Community Manager
Co-Founder of Osoobe Ltd, Kee Farms and Caribbean Tech Connect

Nicholas is an entrepreneurial polymath who cares deeply about the things that disrupt the narrative and creates exponential change.
Other Tech Communities in the Caribbean

Jamaica Game Developer Society The Jamaica Game Developer Society is...
Read More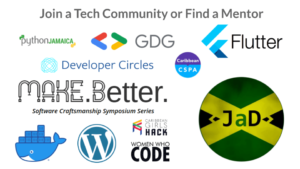 A group of Jamaicans is passionate about AI and its...
Read More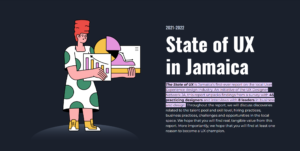 A space for Jamaican-based UX designers, Product Designers, Interaction Designers,...
Read More